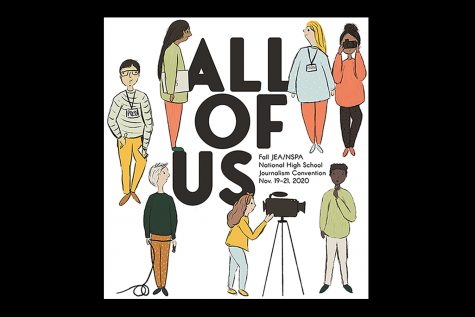 September 22, 2020
This year the AIPA fall convention has met many roadblocks, but the news that JEA is offering a stellar virtual convention November 19-21 brought us to the decision to unify our contest with their speaker offerings. We strongly encourage our members to attend the national convention with their students...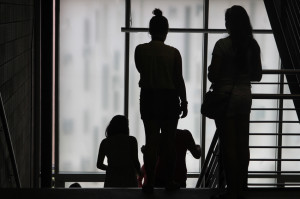 Anna Horton, Secretary

January 6, 2018
Let's be honest. With the field trip paperwork, advance POs, transportation arrangements, fundraising, and chaperone arrangements, one of the last things we think about is actually preparing the kids for what to expect at Fall Convention. Using student evaluations about the convention, we've learned...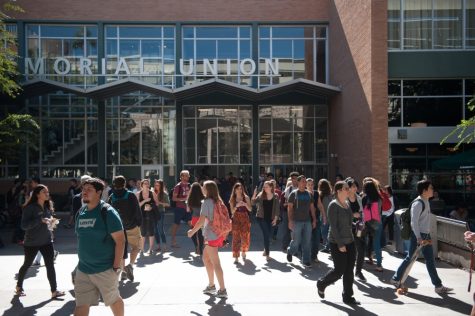 November 21, 2017
See our convention in action! Check out this short reel!  Fall Convention 2017
Sponsor
October 2020

S

Sunday

M

Monday

T

Tuesday

W

Wednesday

T

Thursday

F

Friday

S

Saturday

27

September 27, 2020

28

September 28, 2020

29

September 29, 2020

30

September 30, 2020

1

October 1, 2020

2

October 2, 2020

3

October 3, 2020

4

October 4, 2020

5

October 5, 2020

6

October 6, 2020

7

October 7, 2020

8

October 8, 2020

9

October 9, 2020

10

October 10, 2020

11

October 11, 2020

12

October 12, 2020

13

October 13, 2020

14

October 14, 2020

15

October 15, 2020

16

October 16, 2020

17

October 17, 2020

18

October 18, 2020

19

October 19, 2020

20

October 20, 2020

21

October 21, 2020

ASU Cronkite Webinars for High School Journalists

October 21, 2020 – November 18, 2020

We hope to see you and some of your students at these one-time presentations on current hot topics.

Here are the topics, dates and times!

Building Your Brand – Wednesday, October 21, 1:30 – 2:30 p.m.

Stuck at home during the pandemic? Learn new ways to make your social brand stand out with big-impact hashtags and influencers. Cronkite professors Lisa Schmidtke (strategic communications) and Luis Bonilla (digital audiences) will help you shape your message and jump-start your social media.

Media Literacy – Trust or Bust – Wednesday, October 28, 1:30 – 2:30 p.m.

How do you know what you read and watch is true? Learn how to verify information and discover how major newsrooms are building audience

trust. ASU's media literacy expert and News Co/Lab managing director Kristy Roschke, Ph.D., shares some simple strategies to help sort facts
from misinformation. Hosted by Anita Luera

How to Interview Athletes – Tuesday, November 10, 1:30 – 2:30 p.m.

Cronkite Director of Sports Programs Brett Kurland offers tips on the best ways to approach athletes from superstars to benchwarmers. He'll be joined

by ASU Cronkite sports reporters who have covered spring training, major professional teams and university athletics. Hosted by Anita Luera

Bilingual Reporting – Wednesday, November 18, 1:30 – 2:30 p.m.

Learn what you can do in high school to improve your path to reporting and communicating in Spanish. Cronkite Noticias professor Julio Cisneros shares his experiences and expertise. Hosted by Anita Luera

Sign Up Here!  Cronkite Preregistration Webinars

22

October 22, 2020

ASU Cronkite Webinars for High School Journalists

October 21, 2020 – November 18, 2020

We hope to see you and some of your students at these one-time presentations on current hot topics.

Here are the topics, dates and times!

Building Your Brand – Wednesday, October 21, 1:30 – 2:30 p.m.

Stuck at home during the pandemic? Learn new ways to make your social brand stand out with big-impact hashtags and influencers. Cronkite professors Lisa Schmidtke (strategic communications) and Luis Bonilla (digital audiences) will help you shape your message and jump-start your social media.

Media Literacy – Trust or Bust – Wednesday, October 28, 1:30 – 2:30 p.m.

How do you know what you read and watch is true? Learn how to verify information and discover how major newsrooms are building audience

trust. ASU's media literacy expert and News Co/Lab managing director Kristy Roschke, Ph.D., shares some simple strategies to help sort facts
from misinformation. Hosted by Anita Luera

How to Interview Athletes – Tuesday, November 10, 1:30 – 2:30 p.m.

Cronkite Director of Sports Programs Brett Kurland offers tips on the best ways to approach athletes from superstars to benchwarmers. He'll be joined

by ASU Cronkite sports reporters who have covered spring training, major professional teams and university athletics. Hosted by Anita Luera

Bilingual Reporting – Wednesday, November 18, 1:30 – 2:30 p.m.

Learn what you can do in high school to improve your path to reporting and communicating in Spanish. Cronkite Noticias professor Julio Cisneros shares his experiences and expertise. Hosted by Anita Luera

Sign Up Here!  Cronkite Preregistration Webinars

23

October 23, 2020

ASU Cronkite Webinars for High School Journalists

October 21, 2020 – November 18, 2020

We hope to see you and some of your students at these one-time presentations on current hot topics.

Here are the topics, dates and times!

Building Your Brand – Wednesday, October 21, 1:30 – 2:30 p.m.

Stuck at home during the pandemic? Learn new ways to make your social brand stand out with big-impact hashtags and influencers. Cronkite professors Lisa Schmidtke (strategic communications) and Luis Bonilla (digital audiences) will help you shape your message and jump-start your social media.

Media Literacy – Trust or Bust – Wednesday, October 28, 1:30 – 2:30 p.m.

How do you know what you read and watch is true? Learn how to verify information and discover how major newsrooms are building audience

trust. ASU's media literacy expert and News Co/Lab managing director Kristy Roschke, Ph.D., shares some simple strategies to help sort facts
from misinformation. Hosted by Anita Luera

How to Interview Athletes – Tuesday, November 10, 1:30 – 2:30 p.m.

Cronkite Director of Sports Programs Brett Kurland offers tips on the best ways to approach athletes from superstars to benchwarmers. He'll be joined

by ASU Cronkite sports reporters who have covered spring training, major professional teams and university athletics. Hosted by Anita Luera

Bilingual Reporting – Wednesday, November 18, 1:30 – 2:30 p.m.

Learn what you can do in high school to improve your path to reporting and communicating in Spanish. Cronkite Noticias professor Julio Cisneros shares his experiences and expertise. Hosted by Anita Luera

Sign Up Here!  Cronkite Preregistration Webinars

24

October 24, 2020

ASU Cronkite Webinars for High School Journalists

October 21, 2020 – November 18, 2020

We hope to see you and some of your students at these one-time presentations on current hot topics.

Here are the topics, dates and times!

Building Your Brand – Wednesday, October 21, 1:30 – 2:30 p.m.

Stuck at home during the pandemic? Learn new ways to make your social brand stand out with big-impact hashtags and influencers. Cronkite professors Lisa Schmidtke (strategic communications) and Luis Bonilla (digital audiences) will help you shape your message and jump-start your social media.

Media Literacy – Trust or Bust – Wednesday, October 28, 1:30 – 2:30 p.m.

How do you know what you read and watch is true? Learn how to verify information and discover how major newsrooms are building audience

trust. ASU's media literacy expert and News Co/Lab managing director Kristy Roschke, Ph.D., shares some simple strategies to help sort facts
from misinformation. Hosted by Anita Luera

How to Interview Athletes – Tuesday, November 10, 1:30 – 2:30 p.m.

Cronkite Director of Sports Programs Brett Kurland offers tips on the best ways to approach athletes from superstars to benchwarmers. He'll be joined

by ASU Cronkite sports reporters who have covered spring training, major professional teams and university athletics. Hosted by Anita Luera

Bilingual Reporting – Wednesday, November 18, 1:30 – 2:30 p.m.

Learn what you can do in high school to improve your path to reporting and communicating in Spanish. Cronkite Noticias professor Julio Cisneros shares his experiences and expertise. Hosted by Anita Luera

Sign Up Here!  Cronkite Preregistration Webinars

25

October 25, 2020

ASU Cronkite Webinars for High School Journalists

October 21, 2020 – November 18, 2020

We hope to see you and some of your students at these one-time presentations on current hot topics.

Here are the topics, dates and times!

Building Your Brand – Wednesday, October 21, 1:30 – 2:30 p.m.

Stuck at home during the pandemic? Learn new ways to make your social brand stand out with big-impact hashtags and influencers. Cronkite professors Lisa Schmidtke (strategic communications) and Luis Bonilla (digital audiences) will help you shape your message and jump-start your social media.

Media Literacy – Trust or Bust – Wednesday, October 28, 1:30 – 2:30 p.m.

How do you know what you read and watch is true? Learn how to verify information and discover how major newsrooms are building audience

trust. ASU's media literacy expert and News Co/Lab managing director Kristy Roschke, Ph.D., shares some simple strategies to help sort facts
from misinformation. Hosted by Anita Luera

How to Interview Athletes – Tuesday, November 10, 1:30 – 2:30 p.m.

Cronkite Director of Sports Programs Brett Kurland offers tips on the best ways to approach athletes from superstars to benchwarmers. He'll be joined

by ASU Cronkite sports reporters who have covered spring training, major professional teams and university athletics. Hosted by Anita Luera

Bilingual Reporting – Wednesday, November 18, 1:30 – 2:30 p.m.

Learn what you can do in high school to improve your path to reporting and communicating in Spanish. Cronkite Noticias professor Julio Cisneros shares his experiences and expertise. Hosted by Anita Luera

Sign Up Here!  Cronkite Preregistration Webinars

26

October 26, 2020

ASU Cronkite Webinars for High School Journalists

October 21, 2020 – November 18, 2020

We hope to see you and some of your students at these one-time presentations on current hot topics.

Here are the topics, dates and times!

Building Your Brand – Wednesday, October 21, 1:30 – 2:30 p.m.

Stuck at home during the pandemic? Learn new ways to make your social brand stand out with big-impact hashtags and influencers. Cronkite professors Lisa Schmidtke (strategic communications) and Luis Bonilla (digital audiences) will help you shape your message and jump-start your social media.

Media Literacy – Trust or Bust – Wednesday, October 28, 1:30 – 2:30 p.m.

How do you know what you read and watch is true? Learn how to verify information and discover how major newsrooms are building audience

trust. ASU's media literacy expert and News Co/Lab managing director Kristy Roschke, Ph.D., shares some simple strategies to help sort facts
from misinformation. Hosted by Anita Luera

How to Interview Athletes – Tuesday, November 10, 1:30 – 2:30 p.m.

Cronkite Director of Sports Programs Brett Kurland offers tips on the best ways to approach athletes from superstars to benchwarmers. He'll be joined

by ASU Cronkite sports reporters who have covered spring training, major professional teams and university athletics. Hosted by Anita Luera

Bilingual Reporting – Wednesday, November 18, 1:30 – 2:30 p.m.

Learn what you can do in high school to improve your path to reporting and communicating in Spanish. Cronkite Noticias professor Julio Cisneros shares his experiences and expertise. Hosted by Anita Luera

Sign Up Here!  Cronkite Preregistration Webinars

27

October 27, 2020

ASU Cronkite Webinars for High School Journalists

October 21, 2020 – November 18, 2020

We hope to see you and some of your students at these one-time presentations on current hot topics.

Here are the topics, dates and times!

Building Your Brand – Wednesday, October 21, 1:30 – 2:30 p.m.

Stuck at home during the pandemic? Learn new ways to make your social brand stand out with big-impact hashtags and influencers. Cronkite professors Lisa Schmidtke (strategic communications) and Luis Bonilla (digital audiences) will help you shape your message and jump-start your social media.

Media Literacy – Trust or Bust – Wednesday, October 28, 1:30 – 2:30 p.m.

How do you know what you read and watch is true? Learn how to verify information and discover how major newsrooms are building audience

trust. ASU's media literacy expert and News Co/Lab managing director Kristy Roschke, Ph.D., shares some simple strategies to help sort facts
from misinformation. Hosted by Anita Luera

How to Interview Athletes – Tuesday, November 10, 1:30 – 2:30 p.m.

Cronkite Director of Sports Programs Brett Kurland offers tips on the best ways to approach athletes from superstars to benchwarmers. He'll be joined

by ASU Cronkite sports reporters who have covered spring training, major professional teams and university athletics. Hosted by Anita Luera

Bilingual Reporting – Wednesday, November 18, 1:30 – 2:30 p.m.

Learn what you can do in high school to improve your path to reporting and communicating in Spanish. Cronkite Noticias professor Julio Cisneros shares his experiences and expertise. Hosted by Anita Luera

Sign Up Here!  Cronkite Preregistration Webinars

28

October 28, 2020

ASU Cronkite Webinars for High School Journalists

October 21, 2020 – November 18, 2020

We hope to see you and some of your students at these one-time presentations on current hot topics.

Here are the topics, dates and times!

Building Your Brand – Wednesday, October 21, 1:30 – 2:30 p.m.

Stuck at home during the pandemic? Learn new ways to make your social brand stand out with big-impact hashtags and influencers. Cronkite professors Lisa Schmidtke (strategic communications) and Luis Bonilla (digital audiences) will help you shape your message and jump-start your social media.

Media Literacy – Trust or Bust – Wednesday, October 28, 1:30 – 2:30 p.m.

How do you know what you read and watch is true? Learn how to verify information and discover how major newsrooms are building audience

trust. ASU's media literacy expert and News Co/Lab managing director Kristy Roschke, Ph.D., shares some simple strategies to help sort facts
from misinformation. Hosted by Anita Luera

How to Interview Athletes – Tuesday, November 10, 1:30 – 2:30 p.m.

Cronkite Director of Sports Programs Brett Kurland offers tips on the best ways to approach athletes from superstars to benchwarmers. He'll be joined

by ASU Cronkite sports reporters who have covered spring training, major professional teams and university athletics. Hosted by Anita Luera

Bilingual Reporting – Wednesday, November 18, 1:30 – 2:30 p.m.

Learn what you can do in high school to improve your path to reporting and communicating in Spanish. Cronkite Noticias professor Julio Cisneros shares his experiences and expertise. Hosted by Anita Luera

Sign Up Here!  Cronkite Preregistration Webinars

29

October 29, 2020

ASU Cronkite Webinars for High School Journalists

October 21, 2020 – November 18, 2020

We hope to see you and some of your students at these one-time presentations on current hot topics.

Here are the topics, dates and times!

Building Your Brand – Wednesday, October 21, 1:30 – 2:30 p.m.

Stuck at home during the pandemic? Learn new ways to make your social brand stand out with big-impact hashtags and influencers. Cronkite professors Lisa Schmidtke (strategic communications) and Luis Bonilla (digital audiences) will help you shape your message and jump-start your social media.

Media Literacy – Trust or Bust – Wednesday, October 28, 1:30 – 2:30 p.m.

How do you know what you read and watch is true? Learn how to verify information and discover how major newsrooms are building audience

trust. ASU's media literacy expert and News Co/Lab managing director Kristy Roschke, Ph.D., shares some simple strategies to help sort facts
from misinformation. Hosted by Anita Luera

How to Interview Athletes – Tuesday, November 10, 1:30 – 2:30 p.m.

Cronkite Director of Sports Programs Brett Kurland offers tips on the best ways to approach athletes from superstars to benchwarmers. He'll be joined

by ASU Cronkite sports reporters who have covered spring training, major professional teams and university athletics. Hosted by Anita Luera

Bilingual Reporting – Wednesday, November 18, 1:30 – 2:30 p.m.

Learn what you can do in high school to improve your path to reporting and communicating in Spanish. Cronkite Noticias professor Julio Cisneros shares his experiences and expertise. Hosted by Anita Luera

Sign Up Here!  Cronkite Preregistration Webinars

30

October 30, 2020

ASU Cronkite Webinars for High School Journalists

October 21, 2020 – November 18, 2020

We hope to see you and some of your students at these one-time presentations on current hot topics.

Here are the topics, dates and times!

Building Your Brand – Wednesday, October 21, 1:30 – 2:30 p.m.

Stuck at home during the pandemic? Learn new ways to make your social brand stand out with big-impact hashtags and influencers. Cronkite professors Lisa Schmidtke (strategic communications) and Luis Bonilla (digital audiences) will help you shape your message and jump-start your social media.

Media Literacy – Trust or Bust – Wednesday, October 28, 1:30 – 2:30 p.m.

How do you know what you read and watch is true? Learn how to verify information and discover how major newsrooms are building audience

trust. ASU's media literacy expert and News Co/Lab managing director Kristy Roschke, Ph.D., shares some simple strategies to help sort facts
from misinformation. Hosted by Anita Luera

How to Interview Athletes – Tuesday, November 10, 1:30 – 2:30 p.m.

Cronkite Director of Sports Programs Brett Kurland offers tips on the best ways to approach athletes from superstars to benchwarmers. He'll be joined

by ASU Cronkite sports reporters who have covered spring training, major professional teams and university athletics. Hosted by Anita Luera

Bilingual Reporting – Wednesday, November 18, 1:30 – 2:30 p.m.

Learn what you can do in high school to improve your path to reporting and communicating in Spanish. Cronkite Noticias professor Julio Cisneros shares his experiences and expertise. Hosted by Anita Luera

Sign Up Here!  Cronkite Preregistration Webinars

31

October 31, 2020

ASU Cronkite Webinars for High School Journalists

October 21, 2020 – November 18, 2020

We hope to see you and some of your students at these one-time presentations on current hot topics.

Here are the topics, dates and times!

Building Your Brand – Wednesday, October 21, 1:30 – 2:30 p.m.

Stuck at home during the pandemic? Learn new ways to make your social brand stand out with big-impact hashtags and influencers. Cronkite professors Lisa Schmidtke (strategic communications) and Luis Bonilla (digital audiences) will help you shape your message and jump-start your social media.

Media Literacy – Trust or Bust – Wednesday, October 28, 1:30 – 2:30 p.m.

How do you know what you read and watch is true? Learn how to verify information and discover how major newsrooms are building audience

trust. ASU's media literacy expert and News Co/Lab managing director Kristy Roschke, Ph.D., shares some simple strategies to help sort facts
from misinformation. Hosted by Anita Luera

How to Interview Athletes – Tuesday, November 10, 1:30 – 2:30 p.m.

Cronkite Director of Sports Programs Brett Kurland offers tips on the best ways to approach athletes from superstars to benchwarmers. He'll be joined

by ASU Cronkite sports reporters who have covered spring training, major professional teams and university athletics. Hosted by Anita Luera

Bilingual Reporting – Wednesday, November 18, 1:30 – 2:30 p.m.

Learn what you can do in high school to improve your path to reporting and communicating in Spanish. Cronkite Noticias professor Julio Cisneros shares his experiences and expertise. Hosted by Anita Luera

Sign Up Here!  Cronkite Preregistration Webinars