Board Members
Christine Brandell – Interim President – JEA Liason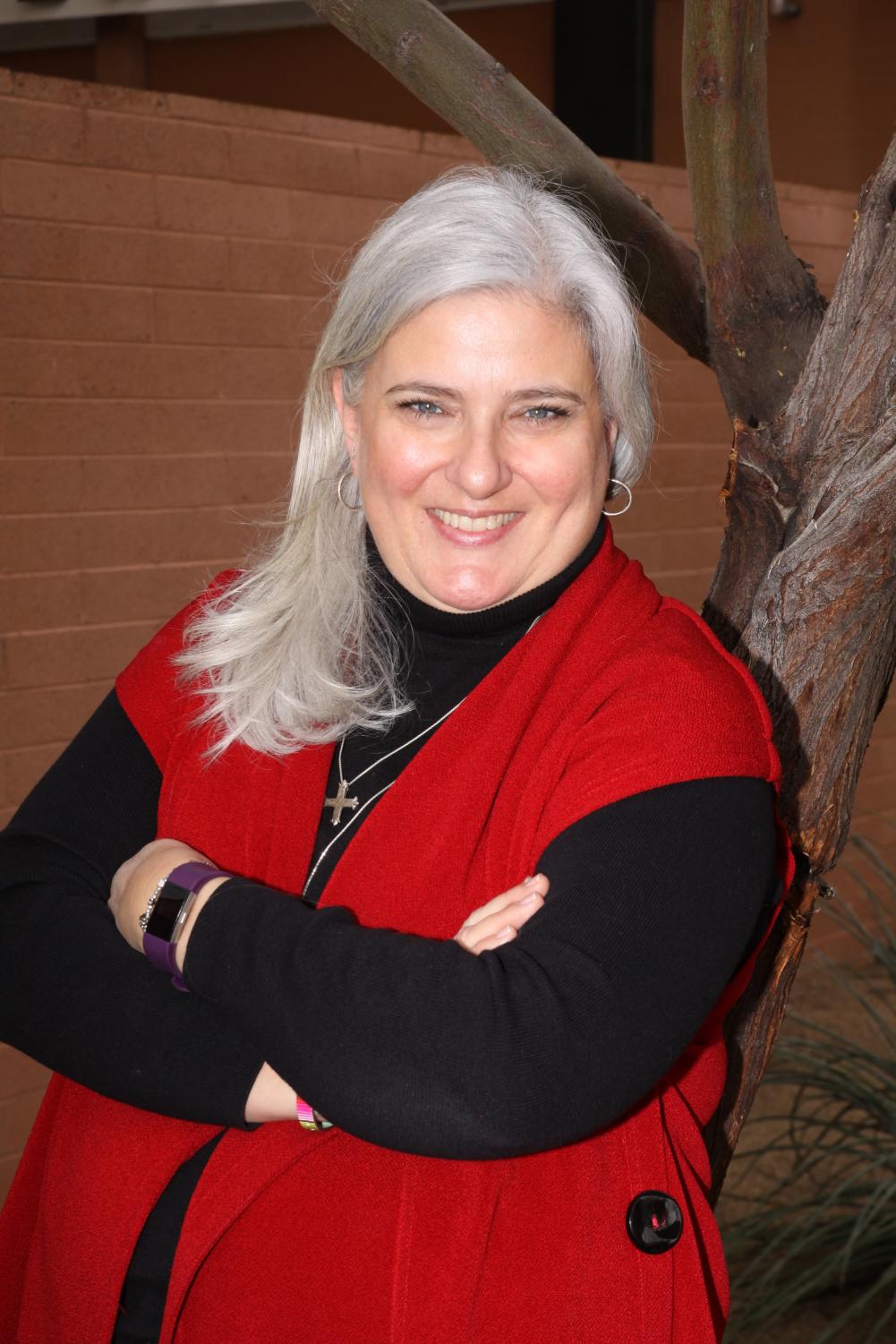 Christine Brandell-Melendez is in her twenty-fourth year of teaching. Brandell-Melendez advised the El Demonio yearbook and Demon Chronicle newspaper at Dysart High School and then was recruited to Highland High School in Gilbert to advise the Talon yearbook. She has been the recipient of both the Freeman Hover and Forest Martin awards from AIPA. After having her son, Brandell-Melendez decided to teach closer to home to spend more time with her family. Currently, Brandell-Melendez is teaching AP Economics and Economics and Paradise Valley High School.
In addition she is active with the Journalism Education Association as the Arizona State Director.
Michelle Coro – Past President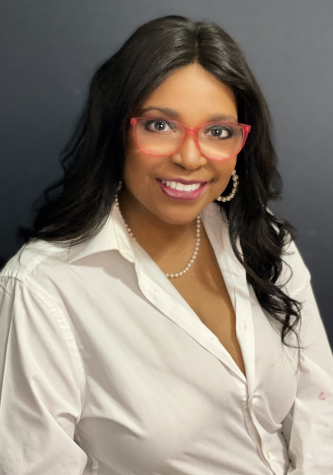 Michelle Coro led award-winning multimedia programs in broadcasting, newspaper, and yearbook for more than 20 years by encouraging students to explore their creativity in the areas of writing, videography, digital photography, and computer art technology. She earned a B.A. in Broadcast Journalism at the Walter Cronkite School of Journalism at Arizona State University and a master's degree in education technology from the University of Phoenix. She is an adjunct professor in digital design at the College of Arts and Media at Grand Canyon University in Phoenix, recently retired from Desert Vista High School and now operates a creative media and educational consulting firm. Michelle is a board member for Arizona Interscholastic Press Association and the National Scholastic Press Association.
Mike Walker – Vice President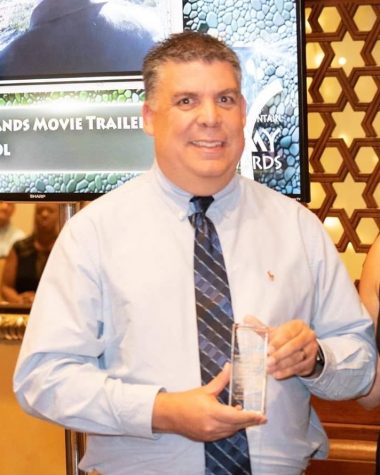 With over 12 years of experience teaching Career and Technical Education (CTE) to West Valley students, teaching three levels of TV Broadcasting Production at Verrado High School, in addition to serving on the board of Arizona Interscholastic Press Association (AIPA) I'm also an advisor and board member for SkillsUSA and have been an active member of the Student Television Network (STN) for over ten years. My students have excelled, winning numerous awards at the regional, state and national level; including my TV Broadcasting class being named the number one high school program in the country by STN.
I love teaching and watching my students meet their full potential. I also encourage students to give back to the community by donating the skills they learn to various community service projects by providing video related services to many community groups, schools and clubs in the city and local school district.
I earned my Bachelor's degree in Computer Information Systems at Murray State University in Murray, KY in 1994, my Master's in Secondary Education from the University of Phoenix in 2005, and am a certified Final Cut Pro user by Apple. I was also awarded the Dysart Hero award in 2011 for my outstanding contributions to the Dysart school district and in the 15-16 school year decided to move districts and took a teaching position at Verrado High School in the Agua Fria Union High School District.
I also participate in many SkillsUSA competitions by chairing events at both the regional and state levels and taught classes at both the AIPA summer and fall conferences. I was on the committee that developed the CTE State Assessments for TV Broadcasting for the AZ Department of Education, in addition to developing the curriculum for TV Broadcasting along with other Film and Graphics related classes in both the Dysart and Agua Fria school districts.
Stephen Truog – Contest Coordinator and Recording Secretary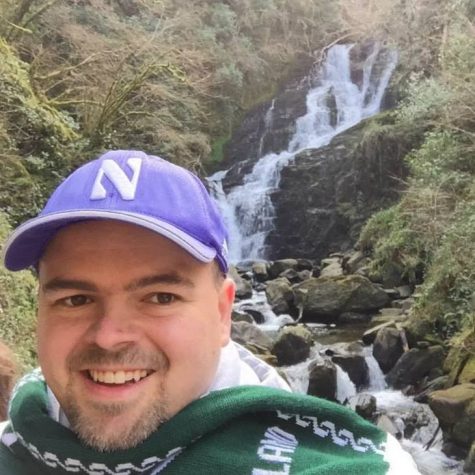 Stephen J. Truog moved to Arizona in 2005 to begin a career in teaching after a decade working in the media. He graduated from Northwestern University's Medill School of Journalism and worked as a copy editor, page designer, arts editor and movie critic at papers in the midwest. Since 2005, he has been teaching AP Government and other social studies courses as well as digital media and journalism courses and serving as newspaper/yearbook advisor at Buckeye Union High School and Copper Canyon High School.
Deanne Hutchison – Web Administrator and Fall Convention Coordinator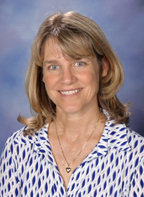 Deanne Hutchison worked for over 25 years with two publications at Sunnyslope High School in Phoenix where she also served as a technology mentor for several years. She advised Viking Views, the school newspaper, and the school yearbook, Valhalla. Both the yearbook and the newspaper have won numerous local and national awards during these years.
Hutchison remains an active member of AIPA and JEA as she has for 25 years. She has been the contest coordinator, website manager and an area coordinator for AIPA, taught sessions for local AIPA conventions as well as JEA national conventions.
Kristy Roschke – Communications Director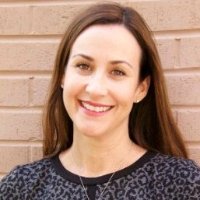 Kristy Roschke is Executive Director of KJZZ's Youth Media Center, SPOT 127. She is doctoral candidate at the Walter Cronkite School of Journalism and Mass Communication, where she conducts research on digital media literacy and social media. She previously headed the journalism department at Sunrise Mountain High School. Roschke recently earned her Master Journalism Educator distinction from the Journalism Education Association and has been an AIPA board member since 2009.
Amy Morris – Treasurer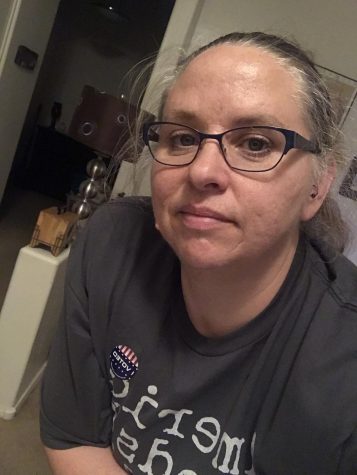 Amy is a recovered English teacher turned graphic design teacher who is in her 22nd year of teaching. She has advised yearbooks for 21 of those years. Like so many, she was asked to take on yearbook with little background as a second year teacher. She counts it one of the best things that ever happened to her. Amy started her career at Conifer High School in Colorado after spending ten years in industry. She moved to Arizona the summer of 2008 and teaches at Willow Canyon High School in Surprise.
Amy's passion for working with students to help them become responsible, engaged, civic-minded citizens of their communities began with growing as a journalism adviser and has led to her involvement with Arizona Interscholastic Press Association, where she serves as treasurer and previously served as summer workshop coordinator. She is also active in SkillsUSA, where she is the AZ Region 5 Coordinator, a position she has held for eight years. Her responsibilities include organizing the region's championship competition with more than 30 competitions and over 1000 student competitors. On the local level, Amy is the lead advisor for her school's SkillsUSA chapter.
She holds a B.A. in Theatre with an emphasis in costuming from University of Colorado, Boulder, and has completed Masters classes Liberal Studies focused on literacy at University of Denver.
Amy believes passionately in the potential of all students and has been accused by her own students of tricking them into being successful.
Marianne Webb-Kim – In-service Coordinator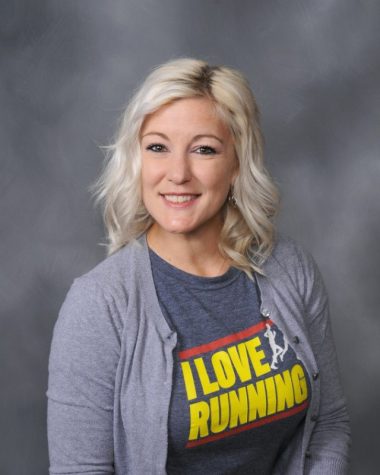 Marianne Kim found her passion for education after pursuing two different career paths: cosmetology and business banking. Although both of those careers were successful, Kim found no real sense of fulfillment in them. In 2011 Kim began a Masters of the Art of Teaching program with the Rossier School of Education at the University of Southern California. Upon completion of the program she obtained an English teaching position at Marcos de Niza High school and abruptly moved from Salt Lake City, Utah to Tempe, Arizona. Throughout her time at Marcos de Niza she was able to teach various levels of English including the dual enrollment courses Honors Junior English and Advanced Composition. During the five years that Kim taught Advanced Composition she gained a love of teaching writing which eventually pushed her towards teaching Journalism. In 2019 Kim found her way to Desert Vista High School to teach Media and Publication and become the Storm Yearbook adviser as well as the View Newspaper adviser. Throughout the past two years teaching Media and Publication Kim has found a passion that invigorates and inspires her daily.
Kim is a firm believer in the idea that one should never stop learning and constantly be on the lookout for opportunities to improve. She is always on the lookout for new techniques, educational workshops, and opportunities to connect with industry professionals.
Jason Davis – Member at Large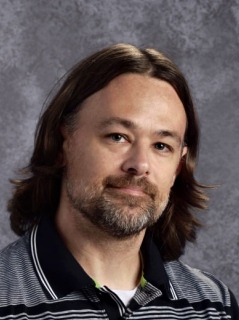 Jason Davis, CJE, is the adviser of the Oro yearbook at Cactus Canyon Junior High in Apache Junction, Ariz. With a background in journalism, he has advised yearbook for 14 years. The last three volumes of Oro were named to the CSPA Crown and NSPA Pacemaker finalist lists and CCJH students have been recognized in several national contests, including two JEA Aspiring Young Journalists. Davis also advised newspaper for 10 years, with several staffs winning Gold and Silver Crowns. He is a strong advocate for student journalism and joined the board of the Arizona Interscholastic Press Association in 2020-21. He also enjoys serving the journalism community by judging contests, critiquing yearbooks, and teaching at workshops. 
Davis lives in Chandler, Ariz., with his wife and two boys and loves all things baseball and Marvel. Beginning in 2022-23, Davis will also advise the Prospector at Apache Junction High School.
Heather Eaton – Member at Large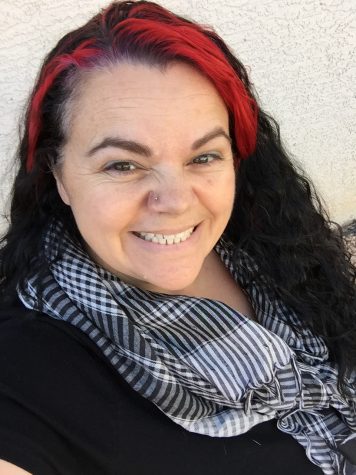 Heather Eaton is in her 23rd year of teaching. Early in her career, she was a special education teacher before moving to fine arts to teach her niche, digital photography and journalism. She has had the pleasure of building several programs at La Joya Community High School from the ground up. She currently advises the Montage yearbook, Eye of the Lobo, La Joya's school online newspaper and La Joya Link, the digital media program at La Joya Community High School in Avondale, Arizona. She is also the Department Chair for Career and Technical Education (CTE) at her school site. Her passion for art, design and digital media has allowed her to build these programs into what they are today.
Eaton's high school programs are dual-enrolled through Estrella Community College. She is currently an adjunct faculty member at the Walter Cronkite School of Journalism and Mass Communication where she teaches JMC 305 the Multimedia Journalism class. Eaton has also taught workshops for AIPA Fall/Summer conferences, Herff Jones, Balfour and her District.
Eaton's students have produced publications that have won awards from AIPA, The Arizona State Fair, Shemer Gallery, City of Avondale and District-wide on a consistent basis.
Eaton received her Bachelor's Degree from Northern Arizona University in 1999, and her Master's in Education Media Design and Technology from Full Sail University in 2010. Her love for technology drives her instruction with 21st Century learning skills. She has a deep-rooted love for learning and Eaton's passion for her craft is very evident when she in her element, teaching in the classroom. She often expresses she could never see herself doing anything else.
Recent Additions: More Members At Large
bios coming soon
Curtis Dutiel, Desert View HS
Devon Adams, Williams Field HS*
Kim Fisher, Moon Valley HS
Jessica Carroll, Washington HS*
Ashley Fivecoat, Moon Valley HS
James King, Sunnyslope HS*
Jake Kelly, Brophy College Prep
Kevin Sheh, Desert Mountain HS*
Jennifer Parsons, Greenfield Jr HS
Melanie Allen – JEA Mentor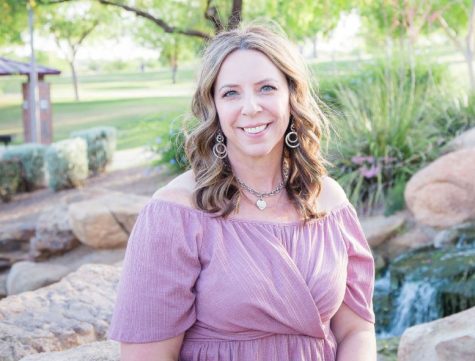 Passion. Long ago Melanie Allen learned that one must follow their passions because this is where true happiness and success lies – doing what you're passionate about. Melanie found her passion in teaching English, advising the school newspaper, The Rocket Reporter and serving as the Language Arts department chair and literacy coach at Moon Valley High School in Phoenix for 17 years. She now serves as the Communications Director for Parents of Addicted Loved Ones.
Melanie believes that every student can learn, and is continually sought out opportunities allowed her students to learn and flourish. Throughout her years of teaching and advising she continually sought out conferences or workshops that provided meaningful strategies to increase student learning. In 2006, she earned a journalism educator fellowship at UC Berkeley where she networked with 29 other journalism teachers from across the nation. While there she learned from leading journalism professionals about the industry and had hands-on training in reporting, editing, design, photo and graphics skills. She continually incorporated and implemented these experiences throughout her teaching, working with other teachers and researching.
Melanie serves on the board as the past president, she previously held the position of president, vice-president, fall convention coordinator and area coordinator. When she taught, her students entered the AIPA contests annually, taking away many accolades from each contest including Newspaper General Excellence awards. This, along with her guidance, she feels, helped to empower her journalism students to tackle the issues that appealed to their readers. Moreover, many of her students have been accepted into various journalism schools such as the Walter Cronkite School of Journalism and Mass Communication at Arizona State University and Ball State University.
Melanie graduated with her B.A. in Communications in 2001 and her M.Ed. in Secondary Education in 2005 both from Grand Canyon University.
Peggy Gregory – JEA Mentor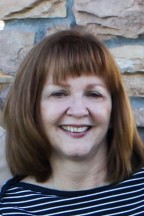 Peggy Gregory, CJE, advised the award-winning Greenway H.S. Demon Dispatch for 35 years and held two specialist positions for 8 years in the Dysart USD. Gregory served as president of Arizona Interscholastic Press Association for seven years and is presently on the board as a Member at Large. She has served on the JEA Mentoring committee since it's inception and was local co-chair for two JEA/NSPA Phoenix conventions. Honors include NSPA Pioneer Award, JEA Medal of Merit, CSPA Gold Key and James F. Paschal Award as well as the Dow Jones Special Recognition Adviser and Distinguished Adviser awards.
Joshua Murray- ASU Liason
Pam Walker – Bookkeeper