Adviser's Day Workshop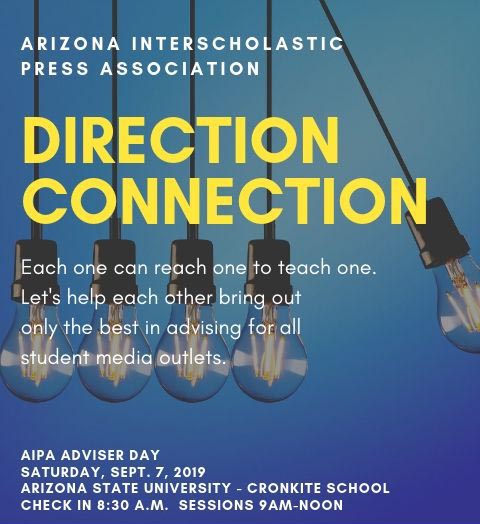 Take a deep breath – you've got this!
Whether you were "volun-told" for your advising job, or you're a master who has been doing this for more years than you can count, making connections and finding new directions with a group that understands your world is a step in the right direction. Join us to learn and share tips and tricks about all the things no one every told you during the interview. Make the most of your year as an Arizona media adviser!
This worskshop is free to AIPA members, so join AIPA at this link!